About us
Realization of automatic lines for cutting and machining tubes
Meccanica Borsatto S.r.l. is an italian company specializing on the design and construction of automatic lines for cutting and machining tubes.
We were born form a planning study and in more than twenty years we have continued to grow, always trying to improve in every aspect. Today, in fact, we are in a lot of areas in Italy and in several areas all over the world and our aim is to keep increasing. All of that is possible thanks to the passion and the dedication of the people who manage and work for the company and to the experience reached on this sector over the years. The strong relationship of cooperation with our customers allows us to check between all the solutions and choose the best to satisfy their needs and give each time a customized product to all of them.
Lastly, what has always made us different from the other companies of our sector is the fact that we are specialized in particular on the use of an orbital tube cutting and machining system, without excluding any of the other processing methods.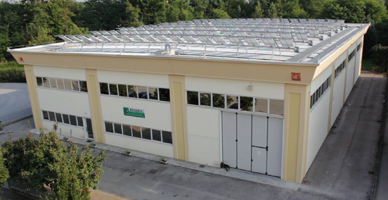 Worldwide