Software
STANDARD OPTIMIZATION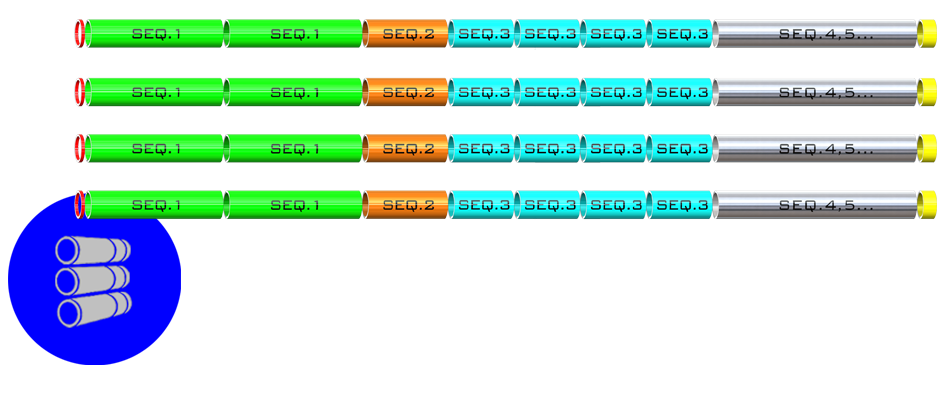 This option allows the optimum number of pieces from the tube length and a consequent waste optimization. The operator can set 9 different sequences per tube, indicating for each one the number of pieces to realize. Within a sequence you can also accomplish different machining operations of both-ends.
TYPES OF PROCESSING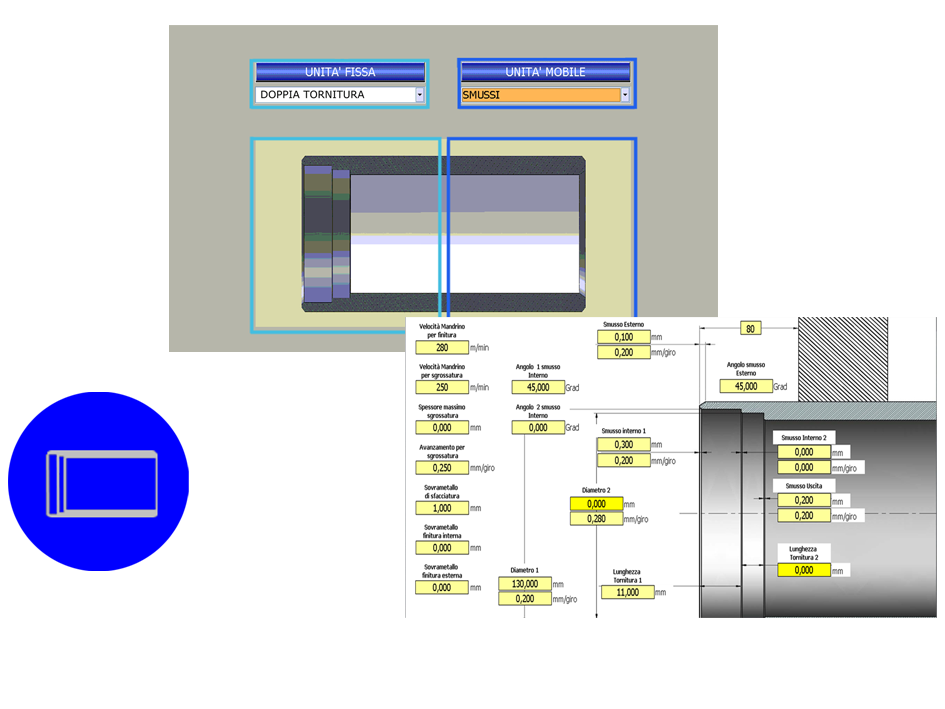 At every processing the operator has the possibility to modify the single parameters. The software has been developed with a parameters control system, which prevents the operator to set inappropriate values.
REMOTE ASSISTANCE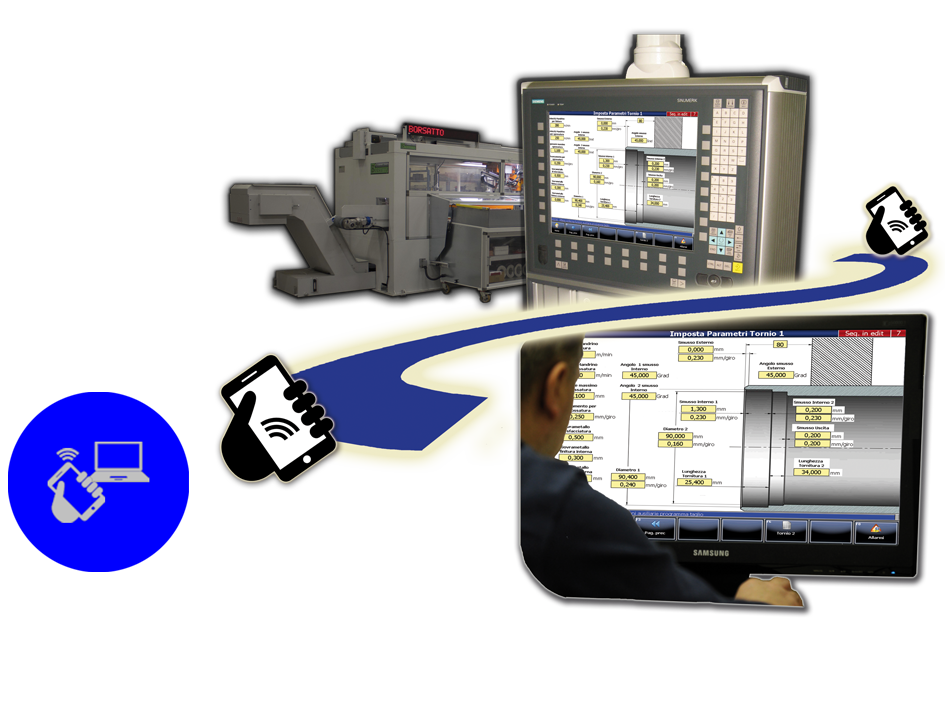 This module, offered with all of our equipment, makes possible a remote assistance to the customer whenever any problem occur, reducing thus the waiting times. To have the possibility to install it, the machine needs to have Internet connection.
TOOLS MONITORING SYSTEM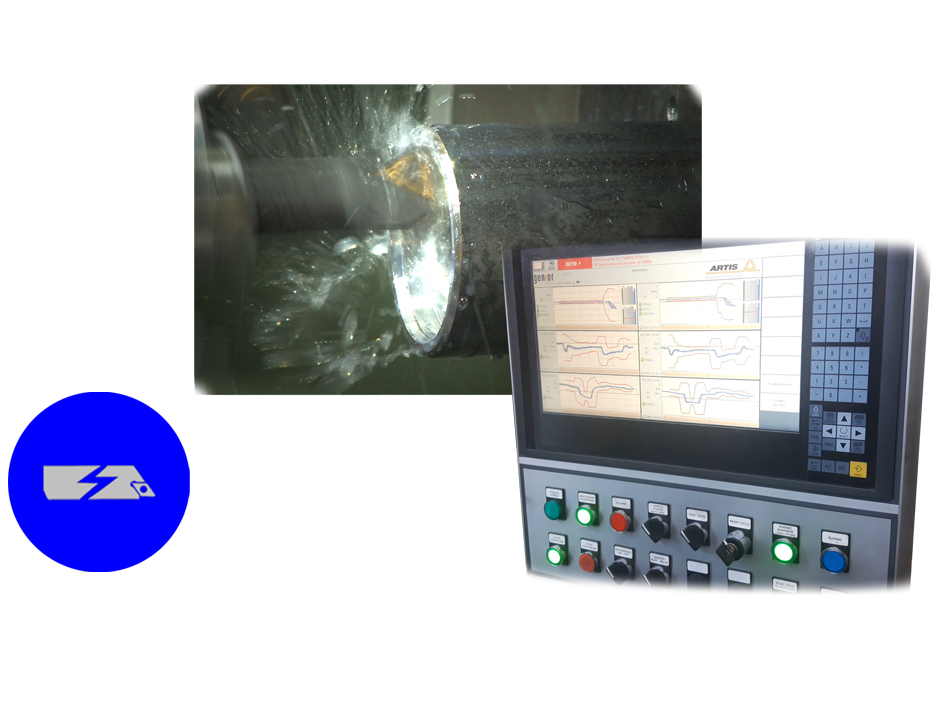 This system provides an important contribution to the security and the reliability of the processes. Developed by Artis Genior Modular and integrated on our Cutting and Turning Lines, the tools monitoring system allows to control the insert break, ensuring higher protection to the machine, the pieces and the tools and a real-time control with waste reduction.
PRODUCTION MONITORING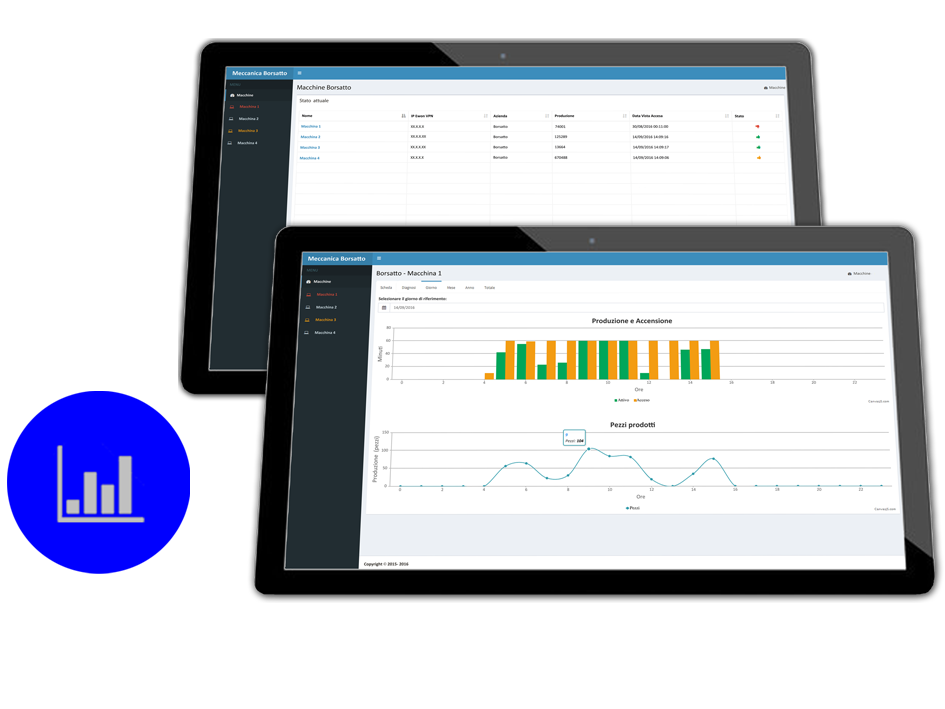 This is a software package which allows to real-time monitor the state of functioning of your machines directly from PC, tablet or smartphone, everywhere and whenever you want. It is customized and ensures on the data security. It facilitates productivity and efficiency as it allows to identify the exact parameters where to intervene.
PREDICTIVE MAINTENANCE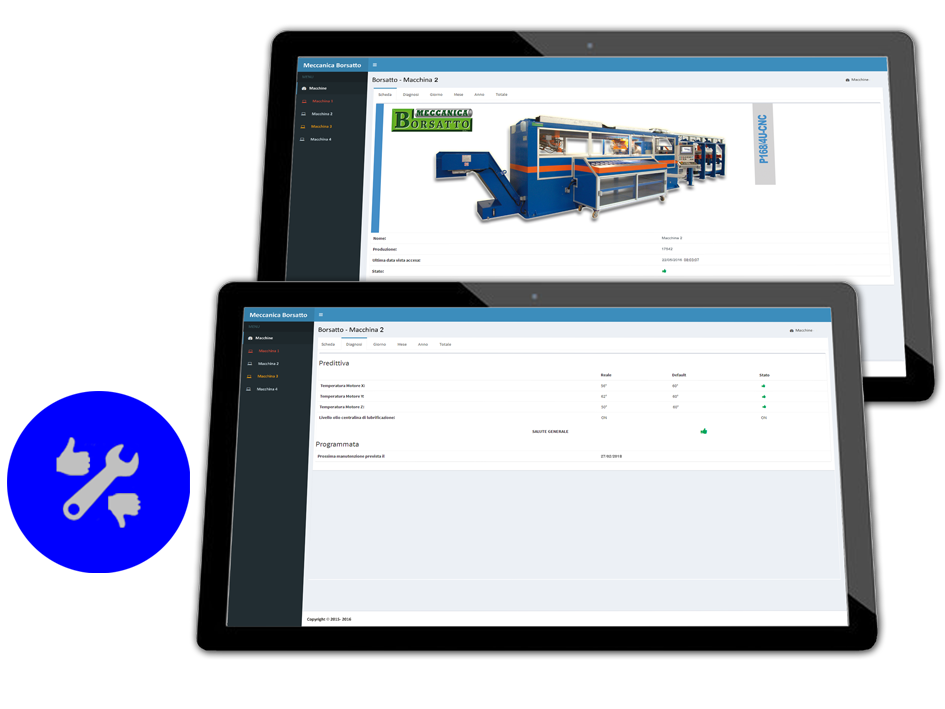 It is a software package with which Meccanica Borsatto S.r.l. and the customer will be able to check in real-time the health of the machine. In such a way allowing a predictive type of maintenance, which predicts breaks and avoids costs for spare parts and machines' downtime.